Instrumentation Laboratory Inventory
Report
Add new Item
No permission to view Main.InstrumentationLaboratoryInventoryNewItem
Application components
Below are listed and briefly described the components of this aplication.
The Instrumentation Laboratory Inventory Form description.
InstrumentationLaboratoryInventoryForm
Contains the filds definitions used in the submission page. The wiki name must end in "form' so it can be used in an aplication. The relevant links are:
http://twiki.org/cgi-bin/view/TWiki/TWikiForms

Adding new fields can be easily implemented by simple editing the topic. When form fields are modified or created, all the objects and template topics must be edited to reflect the change. See below.
The template
InstrumentationLaboratoryInventoryTemplate
Contains the structure with which new tópics are created. Text placed here will be automatically inserted in new topics. Changes in Templare only affect new topics, need to be changed one by one those who have already been created. To make changes that also affect all the topics already created use the Header (see below). When form fields are modified or added is necessary to promote an update in the template, which is done simply by clicking edit and then save. With this the template start to reflect the changes made in the form. Relevant links are:
http://twiki.org/cgi-bin/view/TWiki/TWikiTemplates

The header
InstrumentationLaboratoryInventoryHeader
It is a topic that is automatically included in the topics created by the submission form. The advantage of using a header is that the topics already created can be modified automatically. Relevant links are:
http://twiki.org/cgi-bin/view/TWiki/VarFORMFIELD

The submission form
InstrumentationLaboratoryInventoryNewItem
Relevant links are:
http://twiki.org/cgi-bin/view/TWiki/VarEDITFORMFIELD

Others
InstrumentationLaboratoryInventoryManufacturers
https://ncc.unesp.br/its/projects/geral/wiki/Instrumentação

--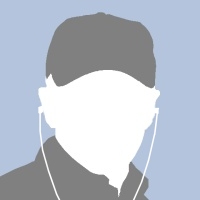 Eduardo Bach - 2014-07-14